Belated Happy Publication Day for The Beautiful Ones by Silvia Moreno-Garcia!
Is that even a term?  If it isn't let's make it one.
Well The Beautiful Ones is out on sale, 24 October 2017.
If you missed my spoiler free review of The Beautiful Ones, go ahead and click here to read my thoughts. I loved this comedy of manners – magical realism mash up. It was perfect genre bending romance.
And the lovely people from St Martin's Press were kind to share chapter on The Beautiful Ones.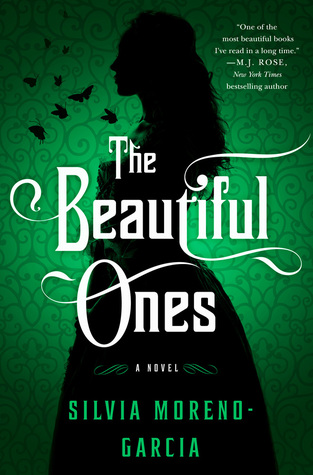 If you enjoyed that preview, you can go ahead and get your copy of The Beautiful Ones: A Novel
today
And here is a sweet fun surprise: The Beautiful Ones coloring pages printable. Yay.
Did you click and download The Beautiful Ones colouring pages?
Try again click here for your fun printable colouring pages.
Happy reading and happy colouring!