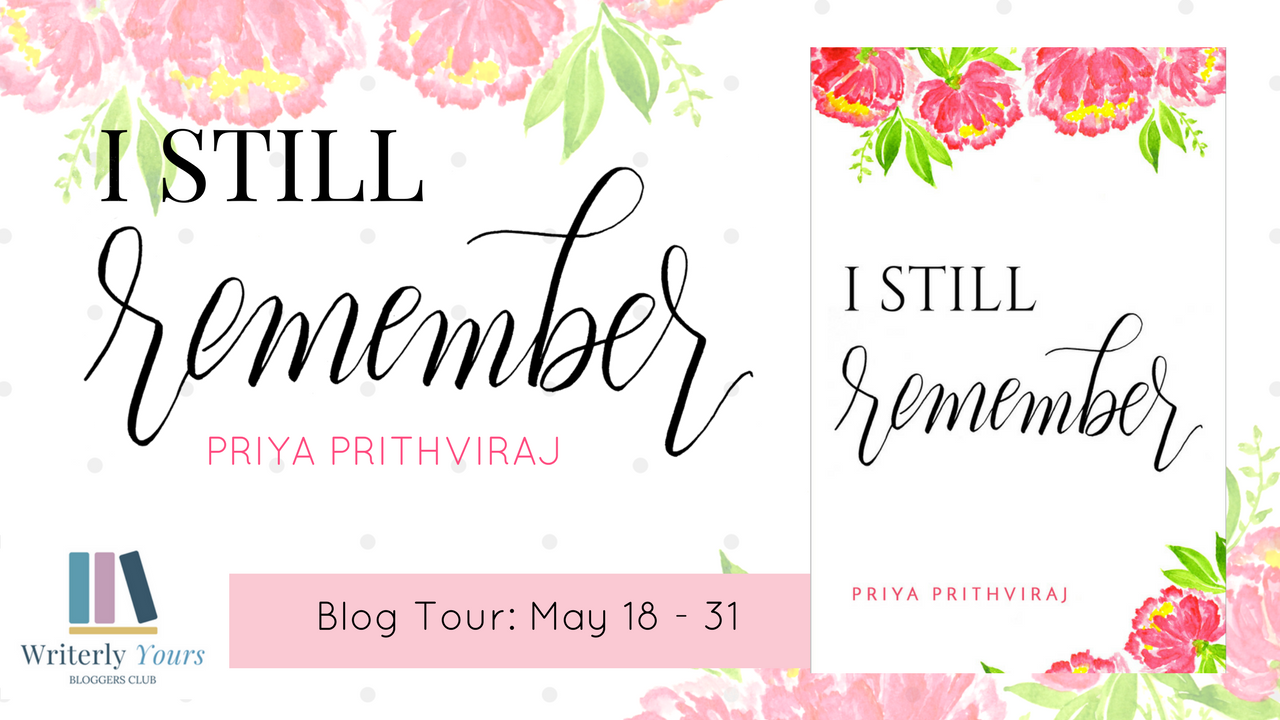 Did I tell you guys already that my friend Priya wrote a book? Perhaps I did mention  Priya's book before.  Yes she did write and  self-published her digital short. Today I am reviewing I Still Remember by Priya Prithviraj.
And, if you didn't check out the I Still Remember cover reveal post, there is still time to enter the giveaway to win a copy of the book. Good luck!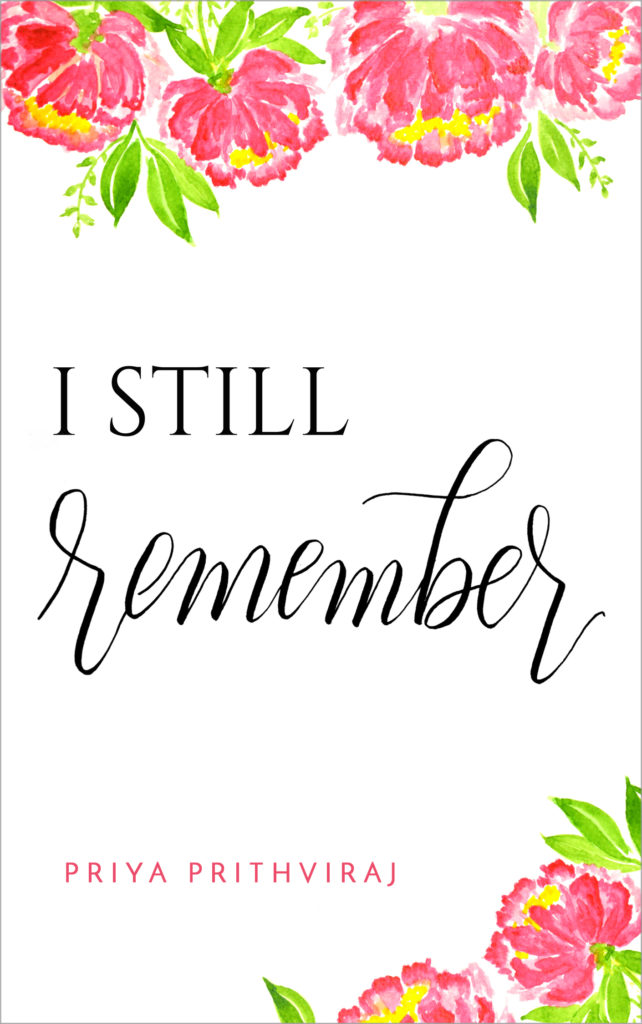 I Still Remember asks a simple question: How do you forget someone you've loved once?
Ji-woo dreams of becoming a writer and is back in college giving it a second shot. But then Weon-gyu, her first love, comes back into her new life. Will she give up on her dreams or will she write them a happy ending?
The story isn't so much about the romance between Ji-woo and Weon-gyu, it is about Ji-woo's journey to re-establishing herself, her returning to her true self after this break-up.
First love and breakups are hard to capture, it is so individual, it is prickly subject. But Priya's bite size story captures the feeling, that longing when you accept that the love has ended but you still miss that person.  It is an in between phase that most of us have felt at some point or the other.
Here is my best bit, Priya is a writer, author and poet and our heroine Ji-Woo is studying English and hopes to be a writer as well.  This short story also captures the love for literature and the power of poetry and storytelling to help heal us.
It is a great short story and I found myself wanting more. Check the book out, for a preview, Look Inside 'I Still Remember.'
---
The I Still Remember blog tour continues tomorrow on Fruit of Solitude. Please stop by and give your support.