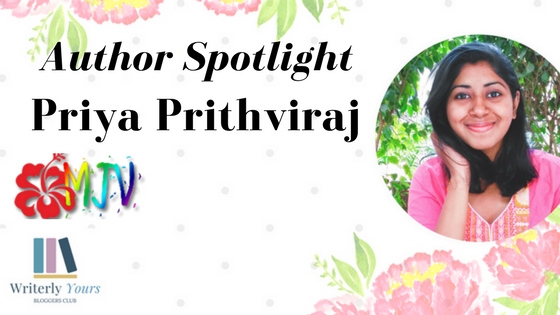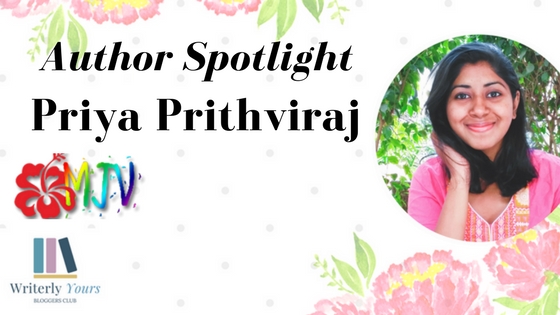 Today we celebrate Priya Prithviraj and her new digital short, I Still Remember. Priya is also the founder of Writerly Yours Author PR. I have collaborated with Priya to host blog tours and celebrate other authors' achievements and now it's Priya's  turn.
Let Me Introduce To Priya Prithviraj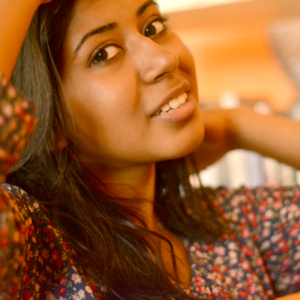 Priya Prithviraj writes poems which appear in journals such as Eastlit and the New Plains Review. She also writes about books, writing and publishing on her blog. She tweets at @priyaprithviraj.
Priya is very active online you can find her on:
Website | About Me | Facebook | Twitter | Goodreads | Instagram
Why publish a digital short?
When I started writing what has become I Still Remember, it was a novel outline. But as I kept building it up step-by-step, I felt that I might be stretching it beyond its natural length. So I shared the manuscript at that stage, with my author and friend Jennifer Bogart who suggested me to publish it as a digital short and eventually edited the book as well.
What's your best three words (or phrases)  to describe I Still Remember?
First Love, Moving On, Finding Yourself.
Do you base your characters on real people who've met? 
Yes, I do. Everything I write or just art in general, is always a reflection or recreation of reality, most often with a pinch of imagination and creativity.
Who are your favourite authors and why?
I like many authors that I find it hard to pick one or more as favourites. I'm sure you understand what I mean. But to answer your question, I could tell you about my recent favourite – Elif Shafak. I read her book 'Three Daughters of Eve' and absolutely love the finesse and depth of her writing that I have decided to read all the other books by her. I hope you can pick up one of her books sometime.
What is next in your writing journey? 
I have a poetry book under work, in collaboration with a mixed-media artist and photographer.
What advice would give other young emerging writers about writing, self-publishing and marketing? 
I would say keep writing, self-publish when you have learnt to manage more than just writing, and market as much as you can to spread the word about your writing. And if you want success at  self-publishing, you need to be good at the other two.
About the Book: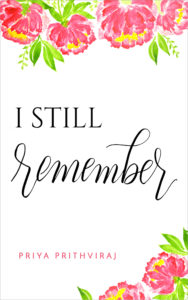 Title: I Still Remember
Genre: Contemporary Romance/ Coming-of-Age
Age category: Young Adult
Release date: May 14, 2017
How do you forget someone you've loved once? Ji-woo dreams of becoming a writer and is back in college giving it a second shot. But then Weon-gyu, her first love, comes back into her new life. Will she give up on her dreams or will she write them a happy ending?
Buy on AMAZON: http://a.co/h6LTpn8
Add on GOODREADS: http://www.goodreads.com/book/show/34888751-i-still-remember
---
Thanks so much Priya for sharing this piece of your writing with the world and congratulations. I am so looking forward to your poetry collection.
Today the other blog tour also stop is at Kayde's Only Wishing and Dreaming.  And tomorrow please head on over to Jorie Loves A Story and The Calico Books for more I Still Remember book blog tour goodness.
Join me again on Wednesday for a review of I Still Remember.