I loved Homegoing by Yaa Gyasi. The book is the best I read in 2017 (go far). Homegoing was one of the biggest and buzziest books published in 2016 and I have no idea why it took me this long to read it.
Book Summary (from Goodreads)
A novel of breathtaking sweep and emotional power that traces three hundred years in Ghana and along the way also becomes a truly great American novel. Extraordinary for its exquisite language, its implacable sorrow, its soaring beauty, and for its monumental portrait of the forces that shape families and nations, Homegoing heralds the arrival of a major new voice in contemporary fiction.
Two half-sisters, Effia and Esi, are born into different villages in eighteenth-century Ghana. Effia is married off to an Englishman and lives in comfort in the palatial rooms of Cape Coast Castle. Unbeknownst to Effia, her sister, Esi, is imprisoned beneath her in the castle's dungeons, sold with thousands of others into the Gold Coast's booming slave trade, and shipped off to America, where her children and grandchildren will be raised in slavery.
One thread of Homegoing follows Effia's descendants through centuries of warfare in Ghana, as the Fante and Asante nations wrestle with the slave trade and British colonization. The other thread follows Esi and her children into America. From the plantations of the South to the Civil War and the Great Migration, from the coal mines of Pratt City, Alabama, to the jazz clubs and dope houses of twentieth-century Harlem, right up through the present day, Homegoing makes history visceral, and captures, with singular and stunning immediacy, how the memory of captivity came to be inscribed in the soul of a nation.

About the Author: Yaa Gyasi

Yaa Gyasi was born in Ghana and raised in Huntsville, Alabama.
She is a graduate of the Iowa Writers' Workshop where she held a Dean's Graduate Research Fellowship.
Her short stories have appeared in African American Review and Callaloo. Her debut novel, is Homegoing (Knopf, June 2016).
Book Review
Am I allowed to say that Yaa Gyasi is one of my favourite authors with her only having on published novel? Is that allowed? It should be.
I loved her writing style. I cannot imagine the time, the attention to detail that went into creating this swinging family saga that spanned generations. Homegoing is simply a beautiful book. I cannot get over that is a debut novel.
One thing I am certain of is, anything new from Yaa Gyasi gets an automatic spot on my TBR.
It took me a while to get through this novel. I started reading on a Sunday night, I read chapters one and two, the chapters dedicated to the sisters, Effia and Esi. And I was so agitated that I could not sleep. This book digs deep and pulls you in.
The following day, I decided to read the novel, a chapter per day, meeting a new family member each day. I read Quey's chapter on a Monday morning and I struggled to focus that entire day.This book got into my psyche and the characters stayed with me all day.

On Tuesday, I found my reading rhythm, I read Homegoing, chapter by chapter, during my lunch break. This was the only way I could read it. Reading at night made me stay all night, reading in the mornings left me in a Homegoing fog. I needed to sleep and I needed my mornings to be productive at work.
This book was so well thought out, the descriptions perfect, the characters in age, gender, personalities and voices were diverse, and vibrant.
It is hard to describe just how connected I became to each individual story and their immediate families and friends in these short chapters.
The novel delves into difficult themes to read and feel and absorb: enslavement, Trans-Atlantic trade in enslaved Africans, rape, murder, beatings, imprisonment, abuse, drug addiction. However, it also is an amazing study of family, love, culture, art and resilience.
Favourite Quote
I was wowed by many insightful passages in Homegoing but my favourite quote was from Old Lady during her telephone conversation with Marjorie:
"What have I told you about death?" Old Lady said sharply into the phone, her voice sounding stronger than it had at the beginning of their conversation. Marjorie tugged at the cord, Old Lady said that only bodies died. Spirits wandered. They stayed with their descendants to guide them through life, to comfort them, sometimes to scare them into waking from their fog of unloving, unliving.
My New Method of Reading
After reading Homegoing I decided that I would continue my lunch break reading. I liked this method. I read multiple books each week and this method works well. I will select a physical book from my shelf (read closet) and read at lunch until I am finished.
This week's selection is The Pain Tree by Olive Senior.
Go and Buy It and Read It Today
Homegoing is now officially on my list of most recommended books, alongside The Bluest Eye by Toni Morrison, The Alchemist by Paulo Coelho, I will be telling everyone to read this novel.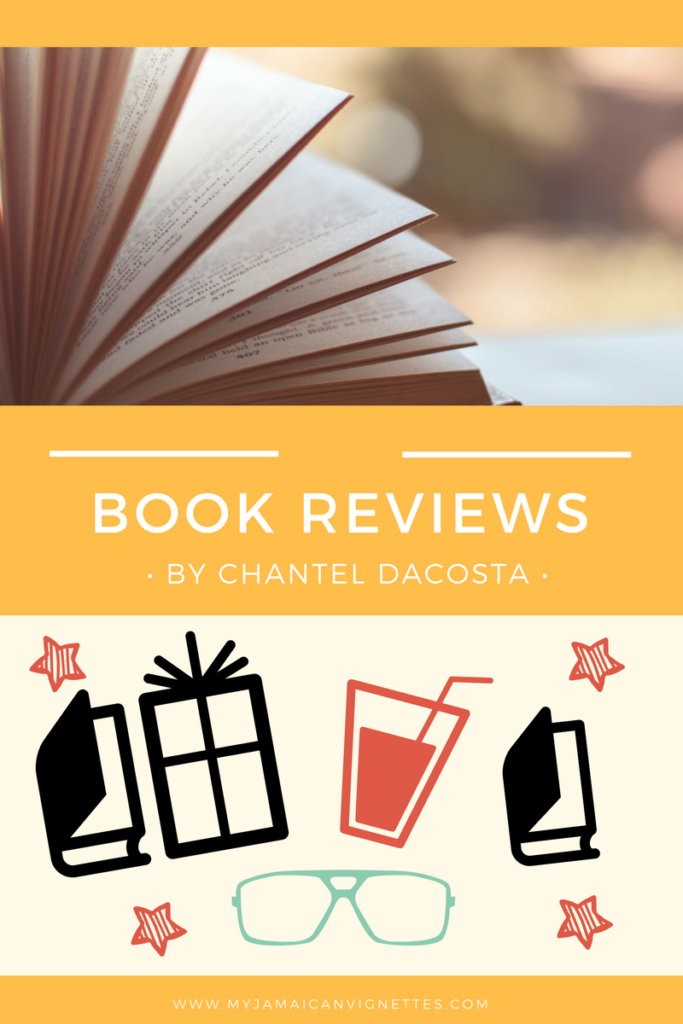 Next Wednesday, I will be sharing my thoughts on two books, Robot Coconut by Kelsey Horton and The Beautiful Ones by Silvia Moreno-Garcia.
Did you read Homegoing?
Did you love it as much as I did?
Let's chat about it and be spoilery in the comments! Just add in brackets your spoiler notice before, like this (SPOILER) and share your thoughts, no filters needed.
And, what are you reading this week?  Please share in the comments.
Until next week, happy reading.
Chantel