"We embrace those things that make us unique or odd. For only in these things can we locate and then develop our most individual abilities."
― Nnedi Okorafor, Akata Witch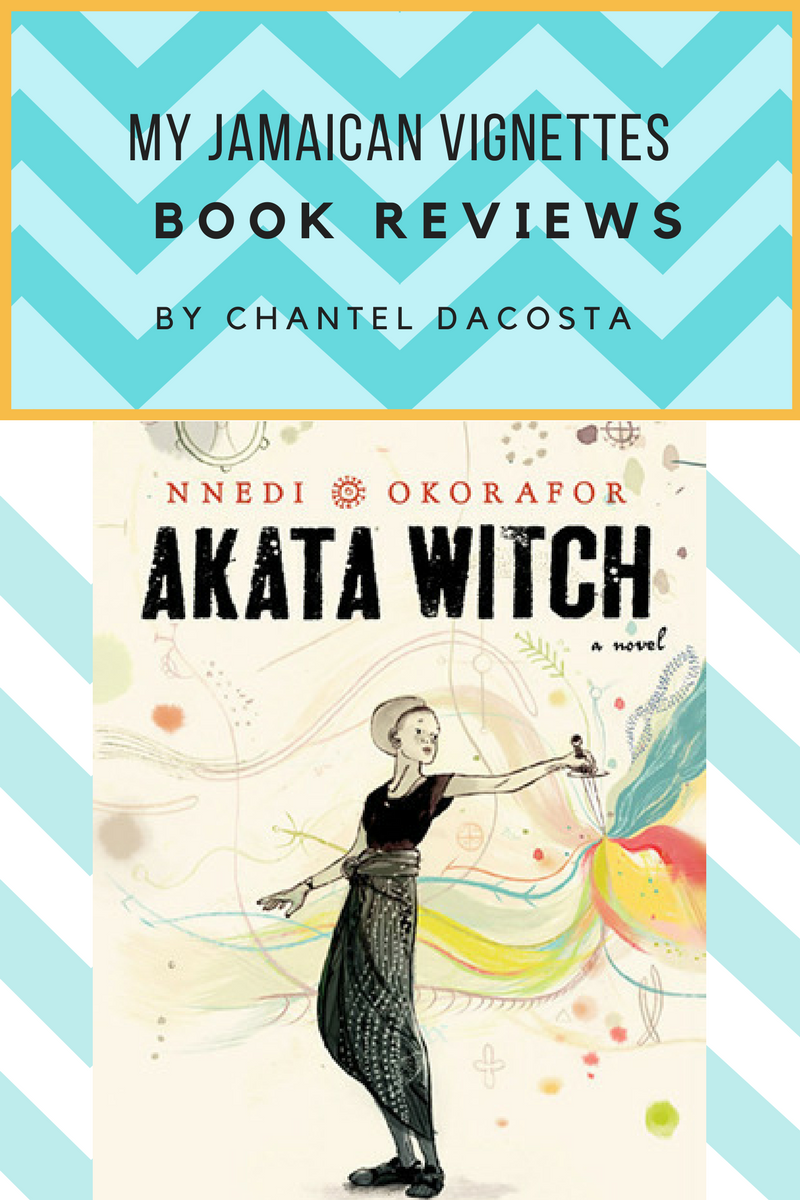 How I Got This Book
I bought Akata Witch in January 2017, locally at Bookophilia.  Actually, I selected the book and it was covered by a store gift certificate.  The Bookophilia gift certificate was my final gift  in my Christmas 2016 office pixie/Secret Santa activity.
Akata Witch was on my tbr list for well over a year before I finally got a copy.   And I jumped at the change to read it early this year because on Twitter, the author, Nnedi Okorafor announced that book two in the series, Akata Warrior will be published in November 2017.
Akata Witch Book Review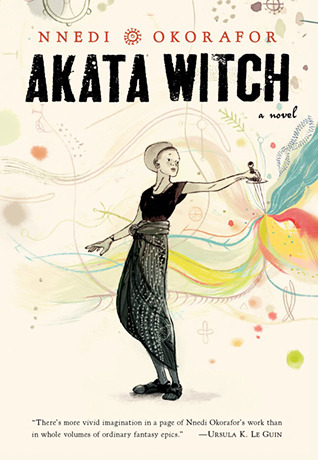 I was hooked on this book from the very first page.
Akata Witch is the story of 12 year old Sunny, she  was born in America and  lives in Nigeria. She is Black and albino. Sunny is also a great athlete.  Yet she can't go out in the sun to play football with her brothers because of her skin condition.
Sunny then, discovers she is a  free agent, a witch with magical powers, though not from fully engaged magical family.
As Sunny learns about her abilities she is recruited to be a member of a quartet of magic students, an Oha Coven. Sunny and her friends, and coven members, Chichi, Orlu and Sasha are tasked with capturing,  career criminal and rogue witch, the Black Hat Otokoto.
Best Storytelling Element
One amazing element of the book that stood out me was the use of text from a book within the actual novel. The book was called, Fast Facts For Free Agents written by Isong Abong Effiong Isong. This book is featured throughout Akata Witch. This is not a real book.  I checked.  I actually Googled it.

It is a guide book for free agents.  And Sunny is given one. As Sunny reads and learns about her magical abilities, so too does the reader of Akata Witch.  The reader is allowed  direct excepts from this book.
This technique was amazing. These excerpts break up the detailed descriptions.  And readers learn with Sunny how the Leopard people operate in the Lamb world (none magic world).  The Fast Facts For Free Agents guide featured spells, potions, recipes and details about important aspects of this magical world.
The Harry Potter Comparison
Akata Witch has been compared to Harry Potter.  Akata Witch is a children's book, and for the sake of comparison one can of think Harry Potter series. Both books have nurturing magic and tutoring magical students and witches story lines.
However, the richness of the descriptions and the texture of the stories are different.  For me there was originality and fullness in book one of the  Akata Witch series.  The writing is clean with strong characterisation and story developments.
World Building vs Action
The main characters are brave, smart and beautiful Black children. I loved these characters instantly.
The Akata Witch series is indeed for children, or young adults.  There are themes and violence that are not suited for young children.  But as an adult I am just so caught up in the adventures of Sunny, Chichi, Sasha and Orlu.
At the end of the novel I instantly wanted to know more. The fighting and adventure were towards in the end of the book.  I appreciated the structure of the novel.  I enjoyed the world building and the character exploration that most of the book was dedicated to.
Recommendations
Here is something that really surprised me.  While reading, (as an avid reader and book blogger this may sound strange but) I kept on thinking this book should become a movie, or better yet, it should be adapted as TV a mini series.
I will be purchasing book two, Akata Warrior in the coming months. I need to know what happens next to Sunny, Chichi, Orlu and Sasha.
If any of my readers are parents, I would recommend that you introduce your children to this series. And adults who enjoy fantasy, magic and African speculative fiction, this book will also be an engaging read.
About the Author
 Nnedi Okorafor is an international award-winning novelist of African-based science fiction, fantasy and magical realism. She has written book both for children, young adults and adult readers.
Born in the United States to two Nigerian immigrant parents, Nnedi is known for weaving African culture into creative  settings and memorable characters.  Nnedi is an associate professor at the University at Buffalo, New York (SUNY). You can learn more about Nnedi Okorafor on her website.
---
Did you read Akata Witch? What did you think of the story?  And how about other Nnedi Okorafor books? I hope to read other Nnedi Okorafor books soon.  Yes,  I enjoyed Akata Witch that much and I am excited about exploring other works by this author. 
Please share your thoughts if you read the book and recommendations are welcomed.  I want to read more African/African Diaspora fiction. 

Have a happy bookish week.
Chantel