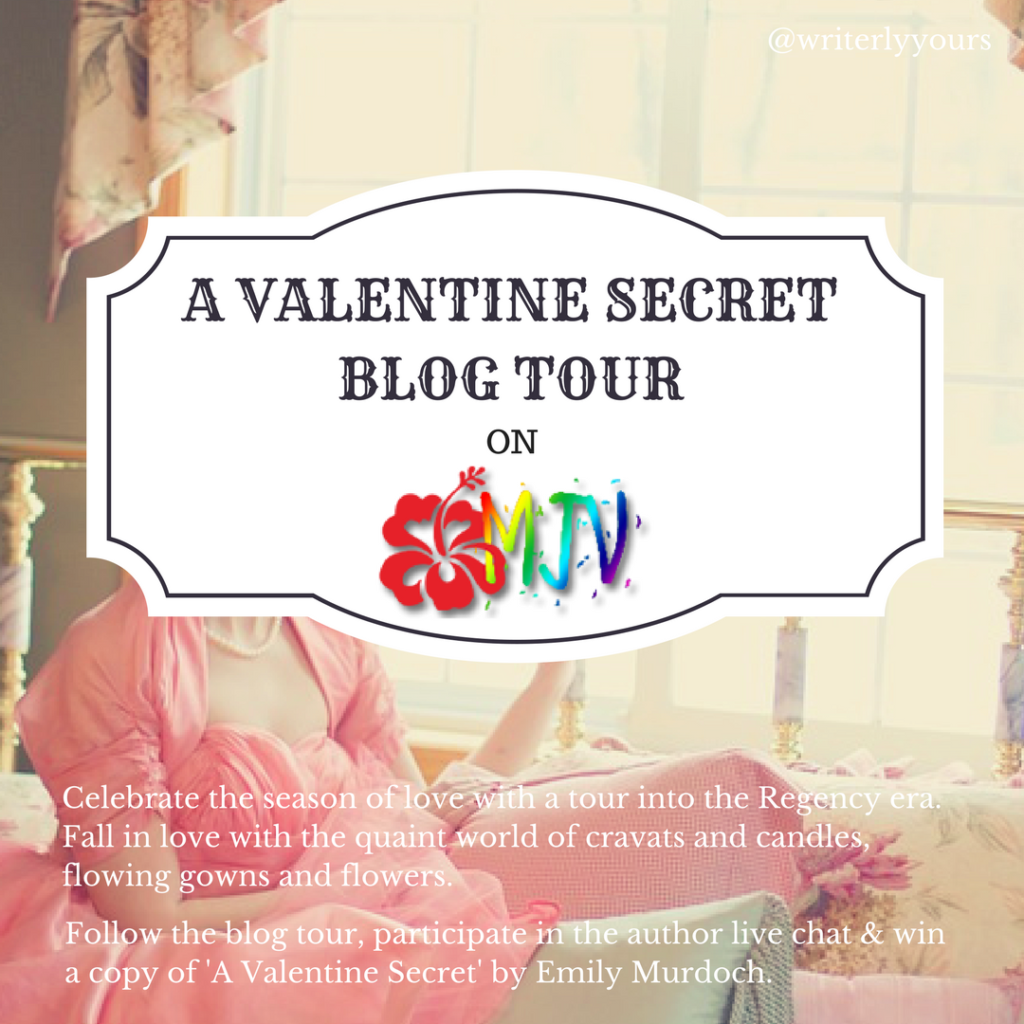 Hello and welcome to the A Valentine Secret blog tour on My Jamaican Vignettes. Today's tour stop is all about author Emily Murdoch's Three Bookish Thoughts.
Three Bookish Thoughts is a My Jamaican Vignettes series where authors are invited to share their thoughts on books. Each feature,  the writer is asked three simple questions, ranging from currently reading lists, favourite authors, book inspirations, and book adaptations.
---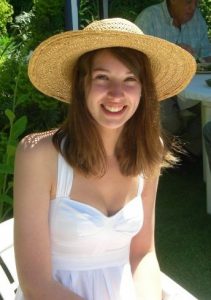 Today author Emily Murdoch shares her Three Bookish Thoughts.
Emily Murdoch is a medieval historian and writer. She has authored a medieval series and a regency novella series. She is  currently working on several new projects.
To stay updated on Emily Murdoch's writing and upcoming books, follow her website and on Facebook, Twitter and Instagram.

---
Emily Murdoch's Three Bookish Thoughts
Who are your favourite authors? 
 My favourite authors are quite varied.   I still read many of the books that I loved when I was a child. Some of my favourite book series are Harry Potter, the Kin series, and Princess Diaries! I am also obsessed with Jane Austen, Terry Pratchett, and anything by Neil Gaiman. And there are also thousand romance authors that enjoy reading.
What are your favourite genres to get lost in as a reader? 
 I usually find myself lost in historical books.  Those are the ones where I can completely forget myself, where I am, and often what I am meant to be doing! Getting completely absorbed into another time period is just amazing.
What books are you currently reading? 
I am currently reading Flight of the Eagles by Gilbert L. Morris, Persuasion by Jane Austen, and Caversham's Bride by Sandy Raven. You can never have too many good books on the go!
---
A Valentine Secret Blog Tour
This special Three Bookish Thoughts is a part of the A Valentine Secret book blog tour with the Writerly Yours Book Bloggers Club.
Please visit other WY bloggers participating in the blog tour or attend the event via Facebook for regular updates.
Throughout the blog tour there will be book reviews of the A Valentine Secret novella and author interviews with Emily Murdoch.   The first blog tour stop was at Jorie Loves A Story where Jorie shared her detailed review of A Valentine Secret.