Hello,
Welcome back to My Jamaica Vignettes.
Today is the last Wednesday in January and that means its time to do a reading wrap up.
Crushing My January and February TBR 
This month I read 11 books.
I crushed my January and February TBR. From the initial list of eight books, I read six of them. The books that I didn't get to read in January  are Freshwater by Akwaeke Emezi and Influence: Science and Practice by Robert Cialdini. I will read these books in February.
Should I create a solid February 2018 reading list? Or should I wing it this month and pick up in March? Share your thoughts in the comments. I need guidance.
My reading in January 2018 was great. I enjoyed most of the books I read.  And I even found what I am almost certain will be my favourite book of 2018. Yes. Trust me on this one.
January 2018 Reading Wrap Up 
Here is my January 2018 wrap up along with short reviews for each book I read this month.
I read 11 books and most of them were three stars or higher. The big difference this month was that I dedicated time to read. And then, last weekend I also participated in the 24in48 readathon.
Flower Moon by Gina Moon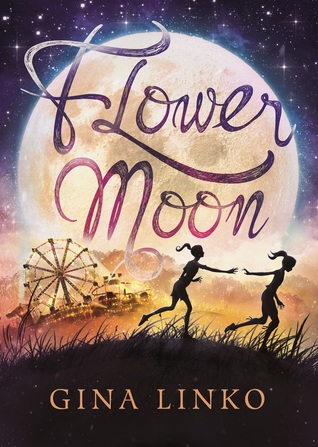 3- stars 
This is the first book I read on New Year's Day. I wanted something light and heartwarming and this book did the trick. Flower Moon is a  sweet story of sisterhood, embracing change and supporting each other. It is a great book for primary school students, ages nine to 13.
Flower Moon was on my original January TBR.
Thanks NetGalley and the publishers Sky Pony Press for granting me access to this ARC. The book was released in January 2018 and is available in hardcover and as Kindle ebook.
We Are The Ants by Shaun David Hutchinson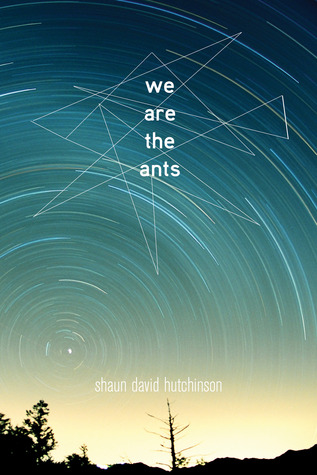 4-stars 
I loved this book.
Book Summary
Henry Denton has spent years being periodically abducted by aliens. Then the aliens give him an ultimatum: The world will end in 144 days, and all Henry has to do to stop it is push a big red button.
Only he isn't sure he wants to.
After all, life hasn't been great for Henry.
His mom is a struggling waitress held together by a thin layer of cigarette smoke. His brother is a jobless dropout who just knocked someone up. And Henry's grandmother is slowly losing herself to Alzheimer's. On top of all this he is still dealing with the grief of his boyfriend's suicide last year.
Wiping the slate clean sounds like a pretty good choice to him.
But Henry is a scientist first, and facing the question thoroughly and logically, he begins to look for pros and cons: in the bully who is his perpetual one-night stand, in the best friend who betrayed him, in the brilliant and mysterious boy who walked into the wrong class. Weighing the pain and the joy that surrounds him, Henry is left with the ultimate choice: push the button and save the planet and everyone on it…or let the world—and his pain—be destroyed forever.
My thoughts
We Are The Ants was far more intense and darker than I expected. The main themes explored are mental health, death, suicide, grief, and, abusive relationships.  First time reading a Shaun David Hutchison novel and he is an author I will try to read more works from. This novel was not my original TRB.  I got limited access for one weekend via Riveted. And I am so glad that I decided to blow a Friday night reading this book.
Sense and Sensibility by Jane Austen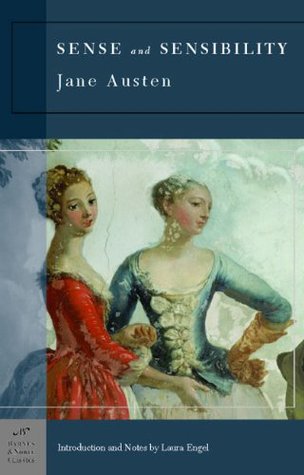 4-stars 
I enjoyed this Austen novel so much. It was a reread and thoroughly enjoyed listening to the LibriVox recording.
This is how I manage to read classics:  I need the ebook version and listen the LibriVox recording. This method makes a huge difference in the reading time and also my enjoyment levels.
Persuasion by Jane Austen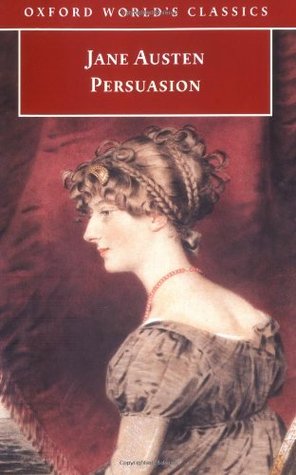 4-stars 
Book Summary
Twenty-seven-year old Anne Elliot is Austen's most adult heroine. Eight years before the story begins, Anne is happily betrothed to a naval officer, Frederick Wentworth, but she precipitously breaks off the engagement when persuaded by her friend Lady Russell that such a match is unworthy. The breakup produces in Anne a deep and long-lasting regret. When later Wentworth returns from sea a rich and successful captain, he finds Anne's family on the brink of financial ruin and his own sister a tenant in Kellynch Hall, the Elliot estate. All the tension of the novel revolves around one question: Will Anne and Wentworth be reunited in their love?
My Thoughts
I read Sense and Sensibility and immediately I started Persuasion, I needed another dose of Jane Austen.
I loved this book! Persuasion is my favourite Austen novel. (So far, I haven't read all of them so…) I enjoyed Persuasion  because our heroine Anne is older than the other Austen leading ladies. Her age and her calm and grace made me love her almost instantly.
Watch Me by Jody Gerhman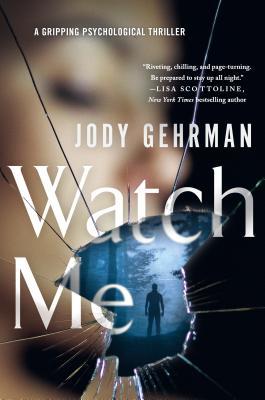 3-stars
Book Summary
Kate Youngblood is disappearing. Muddling through her late 30s as a creative writing professor at Blackwood college, she's dangerously close to never being noticed again. The follow-up novel to her successful debut tanked. Her husband left her for a woman ten years younger.
She's always been bright, beautiful, independent and a little wild, but now her glow is starting to vanish. She's heading into an age where her eyes are less blue, her charm worn out, and soon no one will ever truly look at her, want to know her, again.
Except one.
Sam Grist is Kate's most promising student. An unflinching writer with razor-sharp clarity who gravitates towards dark themes and twisted plots, his raw talent is something Kate wants to nurture into literary success. But he's not there solely to be the best writer. He's been watching her. Wanting her. Working his way to her for years.
As Sam slowly makes his way into Kate's life, they enter a deadly web of dangerous lies and forbidden desire. But how far will his fixation go? And how far will she allow it?
My Thoughts
This book is hard to review. It was entertaining and I read it really fast, I read it two sitting in one day. I really enjoyed the book. But I didn't agree with our heroine Kate most of the time. It's an obsession psychological thriller with two narrators: Kate and Sam. The fatal attractions atmospheric novel has enough twists and turns to keep the reader guessing right to the end.
Thanks NetGalley and the publishers St Martin's Griffin for granting me access to this ARC. Watch Me was released on 23 January 2018. Get a copy if you enjoy atmospheric mystery thrillers. This one was super creepy.
Minimalist Living: Decluttering for Joy, Health and Creativity by Genevieve Parker Hill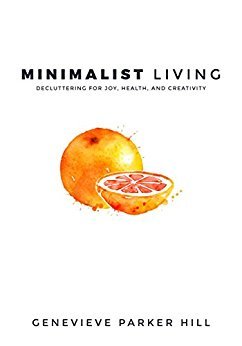 3-stars
This is a great starting point for anyone interested in minimalist living. It is a very short book but be prepared to be challenged. The book prompts you to start the stripping away and decluttering process while reading.
I had to pause halfway to think and write exactly the home I want to create. And this pause in reading allowed me to reflect and consider exactly the life and home I am creating.
The book, short as it is and filled with fluffy stories, won't have an impact if the reader isn't ready to let go of stuff. I am glad I read it in January, one month after I moved into a bigger place and now I can intentionally create the home I want.
The Bear and the Nightingale (Winternight Trilogy Book One) by Katherine Arden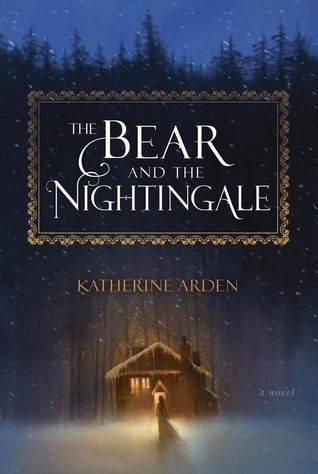 4-stars
I love, love, love this book.  I am so happy that The Bear and the Nightingale is the first book in a  series because I get to read more about Vasya.
The second book, The Girl in the Tower was released in December 2017. And I will be reading this book very soon.
The Bear and the Nightingale was one of my most anticipated books. I read a chapter excerpt in 2016 and was hooked.
This is a Russian fairy tale retelling or re-imagining. I cannot speak to how authentic or faithful Arden was to whatever her source materials were. But the tale she did create was beautiful. Within reading the very first three chapters I cared deeply about the main characters.
Magpie Murders by Anthony Horowitz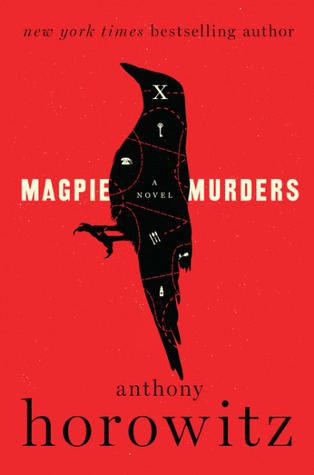 5-stars
Book Summary
When editor Susan Ryeland is given the manuscript of Alan Conway's latest novel, she has no reason to think it will be much different from any of his others. After working with the bestselling crime writer for years, she's intimately familiar with his detective, Atticus Pünd, who solves mysteries disturbing sleepy English villages. An homage to queens of classic British crime such as Agatha Christie and Dorothy Sayers, Alan's traditional formula has proved hugely successful. So successful that Susan must continue to put up with his troubling behavior if she wants to keep her job.
Conway's latest tale has Atticus Pünd investigating a murder at Pye Hall, a local manor house. Yes, there are dead bodies and a host of intriguing suspects, but the more Susan reads, the more she's convinced that there is another story hidden in the pages of the manuscript: one of real-life jealousy, greed, ruthless ambition, and murder.
My Thoughts
I can't express how much I loved this book. This is tribute to one of my favourite genre, whodunit mysteries. It is a mystery within a mystery. Magpie Murders is my favourite book of 2018. I know this.
I read this book on the Kindle app and I need to own a physical copy to add to my library.
Seriously, if you enjoy detective mysteries, read this book. I guarantee you will love it.
Nearly A Lady (Haverston Family Book one) by Alissa Johnson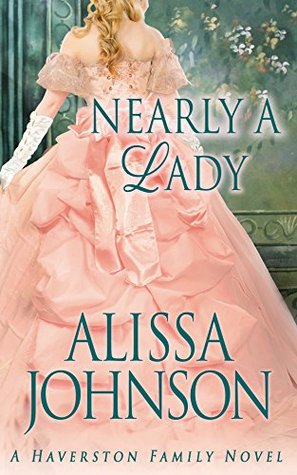 3-stars
Book Summary 
Lord Gideon Haverston wanted to right his family's wrongs. So when he promises young Winnefred Blythe the money that his stepmother had cheated her out of over the years, he expects to be greeted as a hero. But the situation is much more complicated than Gideon had expected-and the task of taming the untrusting Winnefred much more alluring.
My Thoughts
This historical romance was quick light read. It wasn't anything to be wowed by but I was entertained the novel entire time I was reading. If you like romance novels, this is a sweet book to try. But I won't continue the series.
The Ballad of Black Tom by Victor LaValle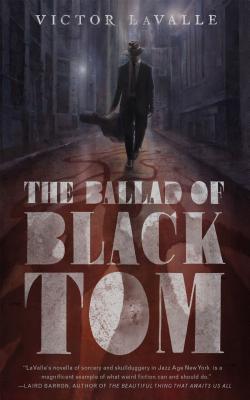 My Thoughts 
I read The Ballad of Black Tom on Saturday 27 January 2018. And I am still confused. I didn't get it. And the missing star rating isn't an oversight. I read this book during the #24in48 readathon.
I read the entire book but I can't rate this novella. On Goodreads this book has an average star rating of 3.92. People love it.
Local Girl Missing by Claire Douglas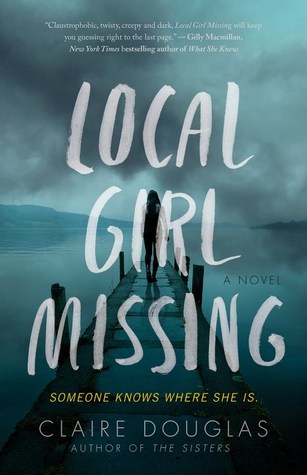 2.5 stars
I don't usually give half stars but this time, I had to. Local Girl Missing was so close to being being a top mystery thriller but then ending was so disappointing. Claire Douglas, why twist the story to that end?
Maybe I'll feel differently in a few days. 2.5 stars for now. I did enjoy the mystery but I could guess who did it. And then, all the red herring and twisted turns only went right back to what I assumed at the start. But the reasoning and motives made no sense.
---
And that's it for January. Did you read any of these books?
Let's chat some more in the comments. Be sure to add *SPOILER ALERT* before you reveal any key plot details.
Thanks so much.
Until next week.
Happy Reading!