Reading classical literature is really hard. That is a plain fact (or just my opinion).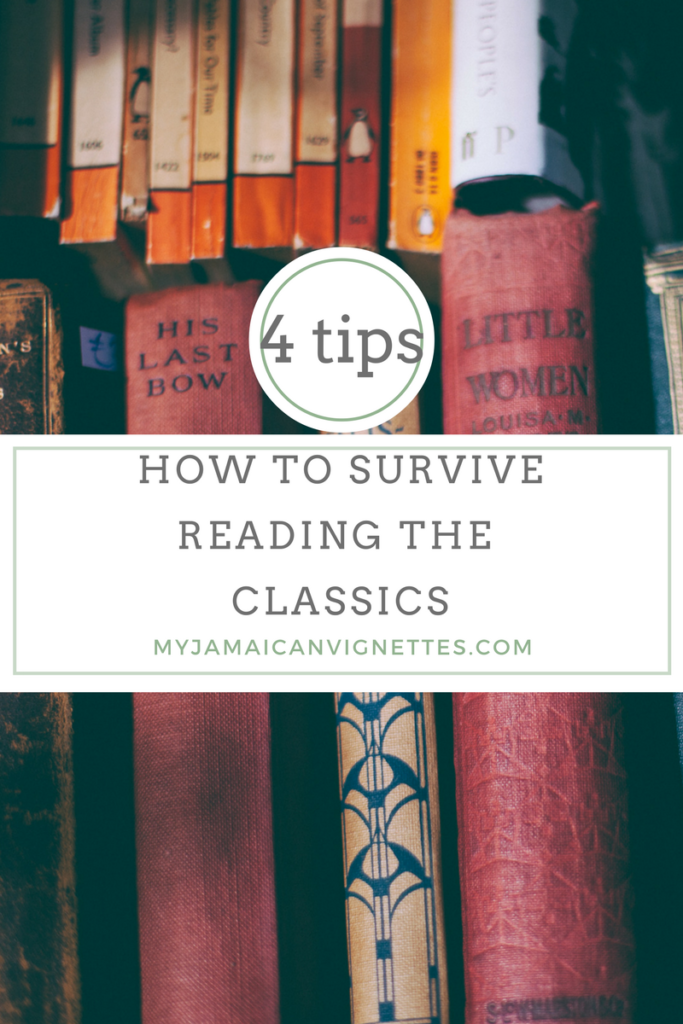 Most classics are long, heavy tomes and the language, while beautiful, is difficult for most of us to understand. One of my 2017 reading goals is to read more classical literature.  And I think I have figured out how to read more classic books this year.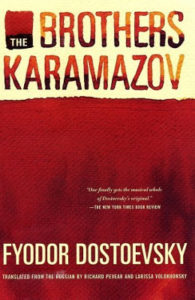 Last year, I failed miserably at reading the classics, my aim was to read one classic book each month. And at the end of 2016, I only read one piece of classic literature, and that was The Hobbit. The Hobbit was also the very first book that I read in 2016.  I read the book in one day, on New Year's Day 2016. My initial reading success made me think that reading a classic per month would be a breeze. I am still trying to read my February 2016 classic choice. The Brothers Karamazov is still on my currently reading shelf.
So here are four simple ways to read more classical books.
Be Realistic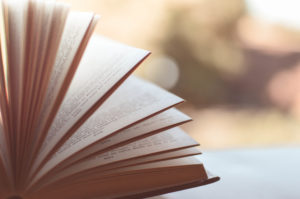 It is quite obvious (now) that my 2016 goal of reading 12 works of classical literature was simply unattainable. This year,  I am aiming for three books. This is far more realistic and achievable.
If you have not read anything beyond contemporary literature in a long while, then stick to trying to read one classic book and after you have completed that one, then try tackling another one. Taking on too much, too quickly, will only make you feel like you are failing when you do not attain that primary goal.
Go Slow
I can read a YA contemporary book in a few hours. I can also read a mystery thriller in a night, once I am hooked, I will stay glued to the book until I am at the end. I cannot stay glued to a classic text.  I do not have enough hours to devote to reading classical literature. So the best bet is to take your time, go slow, enjoy the story and you will get to the end when you get there.
As a writer and reader, and a book reviewer, I find it funny when creative writing advisers and teachers say "show, don't tell" but three-quarters or more of every classic I have read so far, is filled with intricate descriptions and the telling of a story with beautiful words. Sometimes these beautiful words require a number of re-reads before the meaning is clear. That is normal. Do not be afraid to take your time and if you need to go ahead and consult SparkNotes.
Audio Books Are Your Best Friends
I cannot read a classic book without having the audio-book as my companion. I need an e-book and the audio-book to get through the reading. Imagine me carry around the 795 page hardcover of The Brothers Karamazov for 11 months. I would die. My favourite place to secure e-copies of the classics is BookShout.  And then, after I found a free e-version of the book I need, I go to LibriVox to get the audio version. I need these two together in order to make any serious progress. E-book plus audio-book equals reading a classic book faster.
Force Your Best Friend To Read With You (Or A Complete Strangers) 
Once upon a time, there was period in my life when reading the classics was easy. High school. We had to read for Literatures in English class but it was easy because as students we had each other. I remember fierce and lively book discussions from our poetry, drama and prose classes in sixth form. Having that group of persons to argue with and chat about themes, motifs and meaning made reading those 800+ books seem so simple.
And that little bit of reminiscing brings me to my final tip on how to survive reading the classics. Get company. A reading partner can help you to move those books from your want to read, or currently reading shelf, into your "read" shelf on Goodreads. Invite a friend to read a book with you. (You, whose name starts with K, I am calling you out in public, come read with me, let's tackle a book together).
Or ask complete strangers. There is a huge, loving, welcoming, active book-lovers community online. We are everywhere. Readers and book-lovers are active on Tumblr, BookTube (YouTube), and on Twitter, join in on forums, link up with other book bloggers and read together.
If you are a book blogger, consider joining me in the Writerly Yours Book Bloggers Club. That sense community is fantastic.
---
This is the call to action segment, is anyone out there hoping to read more classical literature this year? Do you want to be my reading partner? We can tackle Dostoevsky together.
Have you selected the books you want to read?  Please share in the comments section the classic books (or any other book) that you are reading in 2017.
Happy reading!