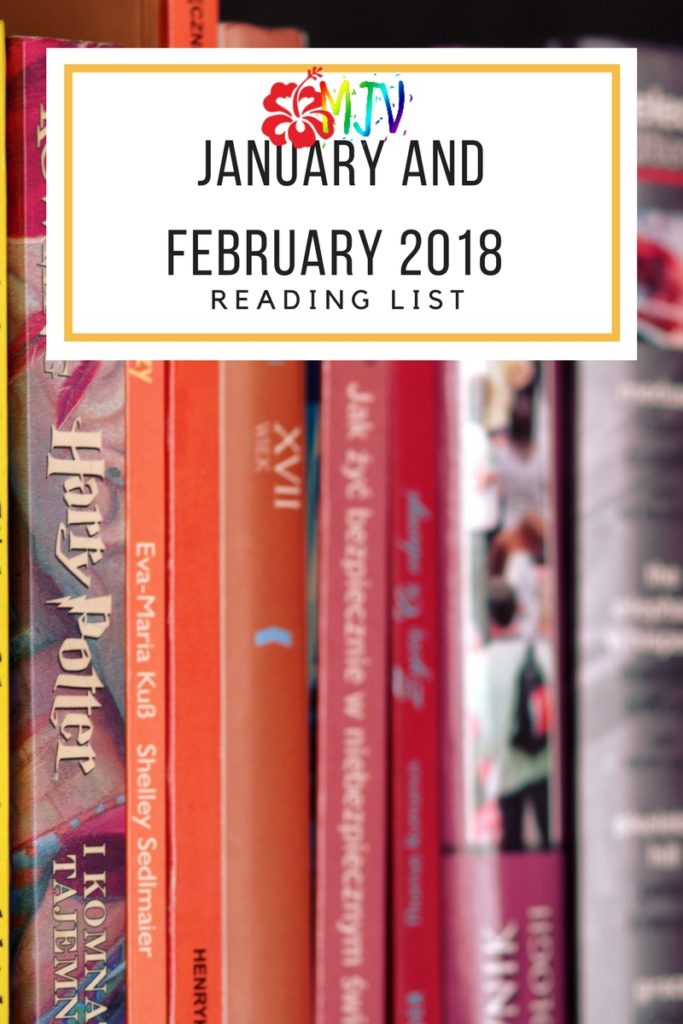 Its a new year and that means it is time to set new 2018 reading goals.
For 2018, I will aim to read 50 books. On average I hope to read a book each week. I am being realistic this year.
This year I am attempting to structure and plan my reading.  And as such, I am setting monthly reading lists.
January and February TBR List 
For January and February, I hope to read eight books.
Here is my TBR list for these months.  I selected six books and then later, I will decide what other two books I can manage in the months. I decided to mix ARCs, recent releases along with some non-fiction self-improvement books and a classic each month.
Yikes, writing these now and making it known makes it a little strange but structure and plans may help me get back into really reading.
Advance Reader Copies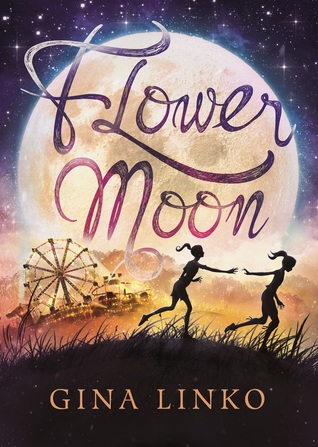 Book Summary
Tempest and Tally Jo Trimble are mirror twins—so alike they were almost born the same person—and they've been inseparable since birth. But it's the summer they turn thirteen, and it seems like everyone can tell something is changing between them.
Pa Charlie, whose traveling carnival is the best part of every summer, is watching them closer than ever. Digger, who sneaks poor kids onto the carnival rides for free and smiles faster than anyone, seems to be fixing for a fight. Even Mama is acting different, refusing to travel with the carnival this year even though her own twin, who she hasn't seen since childhood, will be there.
And Tally and Tempest are the most different of all. There's a strangeness between them, a thickness to the air, an unseen push and pull, and it's getting stronger. It starts with a feeling, but soon it's sputtering and sparking, hurling them backward, threatening to explode.
When Tally learns that she and Tempest may not be the first twins in their family to be separated by whatever this force is, she realizes she'll have to find a way to stop it—or she might lose not only her sister but everyone she loves.
This book was available on NetGalley as a ready to be read and free to download without a request from the publishers. I was attracted by the cover and I selected the book and downloaded immediately. This book is out and was released 2 January 2018 by Sky Pony Press.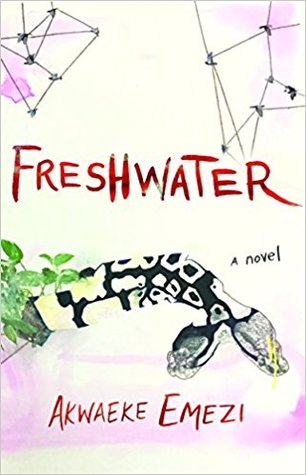 Book Summary
Freshwater explores the surreal experience of having a fractured self. It centres around a young Nigerian woman, Ada, who develops separate selves within her as a result of being born "with one foot on the other side." Unsettling, heartwrenching, dark, and powerful, Freshwater is a sharp evocation of a rare way of experiencing the world, one that illuminates how we all construct our identities.
Ada begins her life in the south of Nigeria as a troubled baby and a source of deep concern to her family. Her parents, Saul and Saachi, successfully prayed her into existence, but as she grows into a volatile and splintered child, it becomes clear that something went terribly awry. When Ada comes of age and moves to America for college, the group of selves within her grows in power and agency. A traumatic assault leads to a crystallization of her alternate selves: Asụghara and Saint Vincent. As Ada fades into the background of her own mind and these selves–now protective, now hedonistic–move into control, Ada's life spirals in a dark and dangerous direction.
This is a digital ARC that I received via NetGalley by publishers Grove Press. This is a debut novel and I am really excited to dive into this one. The book is set to be released on 13 February 2018.
Recent Releases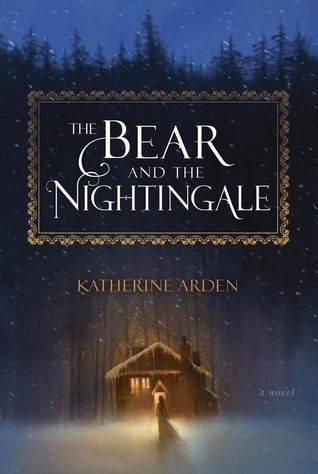 Summary
At the edge of the Russian wilderness, winter lasts most of the year and the snowdrifts grow taller than houses. But Vasilisa doesn't mind—she spends the winter nights huddled around the embers of a fire with her beloved siblings, listening to her nurse's fairy tales. Above all, she loves the chilling story of Frost, the blue-eyed winter demon, who appears in the frigid night to claim unwary souls. Wise Russians fear him, her nurse says, and honor the spirits of house and yard and forest that protect their homes from evil.
After Vasilisa's mother dies, her father goes to Moscow and brings home a new wife. Fiercely devout, city-bred, Vasilisa's new stepmother forbids her family from honoring the household spirits. The family acquiesces, but Vasilisa is frightened, sensing that more hinges upon their rituals than anyone knows.
And indeed, crops begin to fail, evil creatures of the forest creep nearer, and misfortune stalks the village. All the while, Vasilisa's stepmother grows ever harsher in her determination to groom her rebellious stepdaughter for either marriage or confinement in a convent.
As danger circles, Vasilisa must defy even the people she loves and calls on dangerous gifts she has long concealed—this, in order to protect her family from a threat that seems to have stepped from her nurse's most frightening tales.
In 2016, I read via NetGalley an excerpt of chapter one of this book. I loved the little snippet and I've been meaning to read this book and I will finally get to it. 
Non- Fiction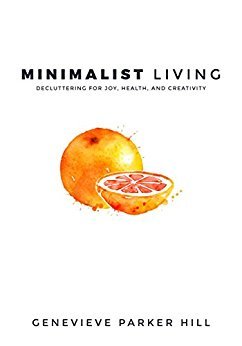 Summary
Your stuff can hold you back and make you sick. If your rooms, closets, and surfaces are filled with clutter, all these unneeded possessions can get in the way of a full experience of life as it was meant to be lived.
"Minimalist Living" covers not only techniques for decluttering, but how doing so can fill your newfound space with meaningful activities that add joy to your life and support your goals.
I've been embracing a minimalist lifestyle and I hope this book can offer realistic techniques and real-life activities that can help me rid myself of pack rat mentalities that I've learned throughout my entire life.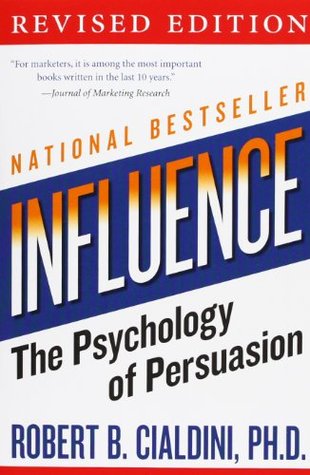 Summary
Influence, the classic book on persuasion, explains the psychology of why people say "yes"—and how to apply these understandings. Dr. Robert Cialdini is the seminal expert in the rapidly expanding field of influence and persuasion. His 35 years of rigorous, evidence-based research along with a three-year programme of study on what moves people to change behavior has resulted in this highly acclaimed book.
You'll learn the six universal principles, how to use them to become a skilled persuader—and how to defend yourself against them. Perfect for people in all walks of life, the principles of Influence will move you toward profound personal change and act as a driving force for your success.
Presently, I am enrolled in a FutureLearn and Chartered Management Institute course on management and leadership and this book was recommended by one of the senior management thought leaders featured in the course in the module on recruitment. And as such I will read this one and see how it can actually help me in this class and at work in general. 
Classic Literature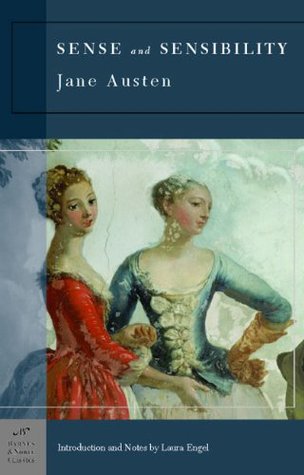 Summary
Marianne Dashwood wears her heart on her sleeve, and when she falls in love with the dashing but unsuitable John Willoughby she ignores her sister Elinor's warning that her impulsive behaviour leaves her open to gossip and innuendo.
Meanwhile, Elinor, always sensitive to social convention, is struggling to conceal her own romantic disappointment, even from those closest to her. Through their parallel experience of love—and its threatened loss—the sisters learn that sense must mix with sensibility if they are to find personal happiness in a society where status and money govern the rules of love.
And, my classic for January and February is Sense and Sensibility by Jane Austen.  I read this Austen classic read during high school.  But this wasn't a designated literature book and as such, I really don't remember the plot, so I am re-reading. 
All images and book summaries are from Goodreads.
---
Did you set reading goals this year? Please let me know what you plan on reading this year.
Do you track your reading on Goodreads? We can be book friends on Goodreads. Add me and let's chat.
Happy reading!